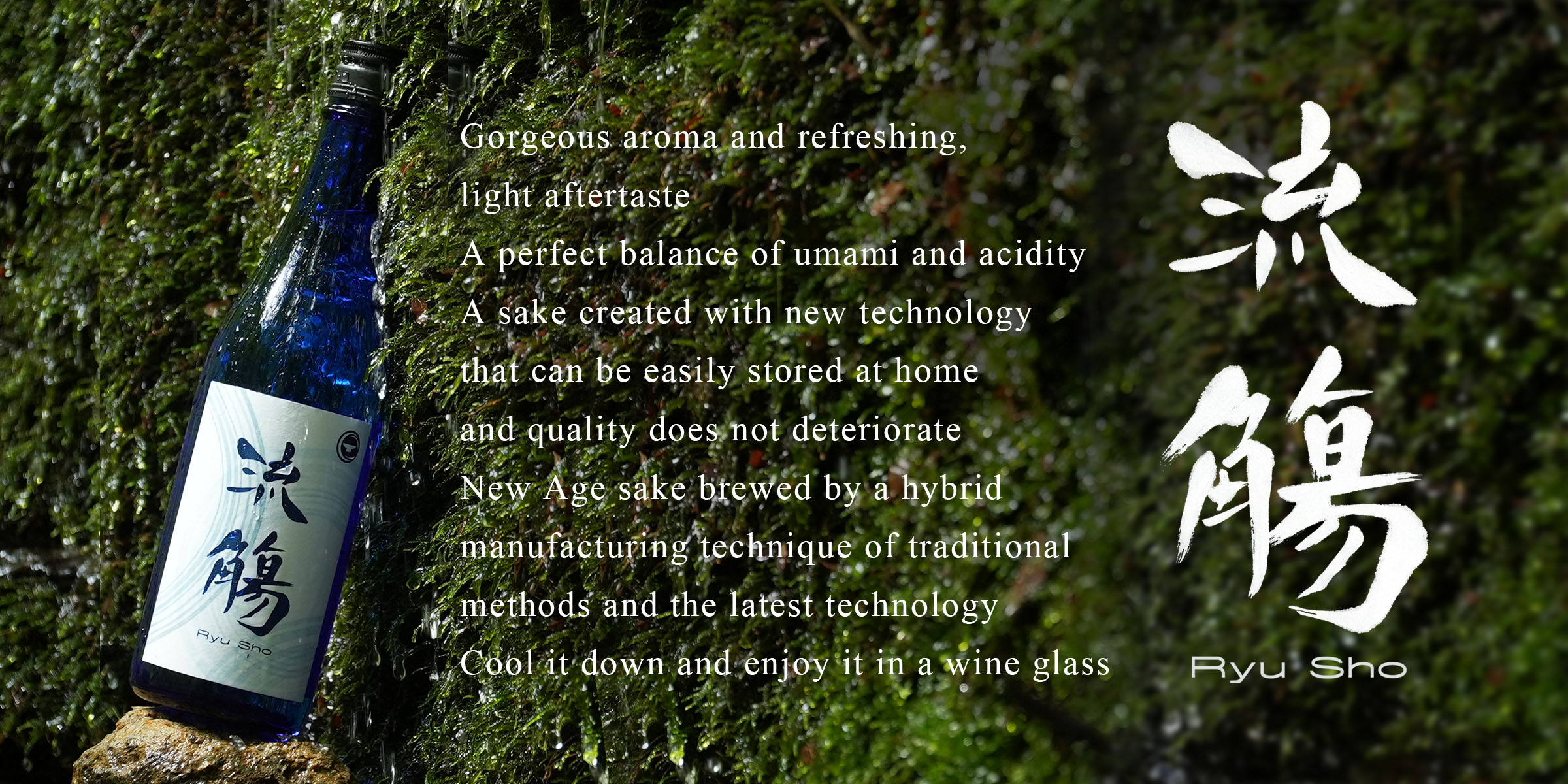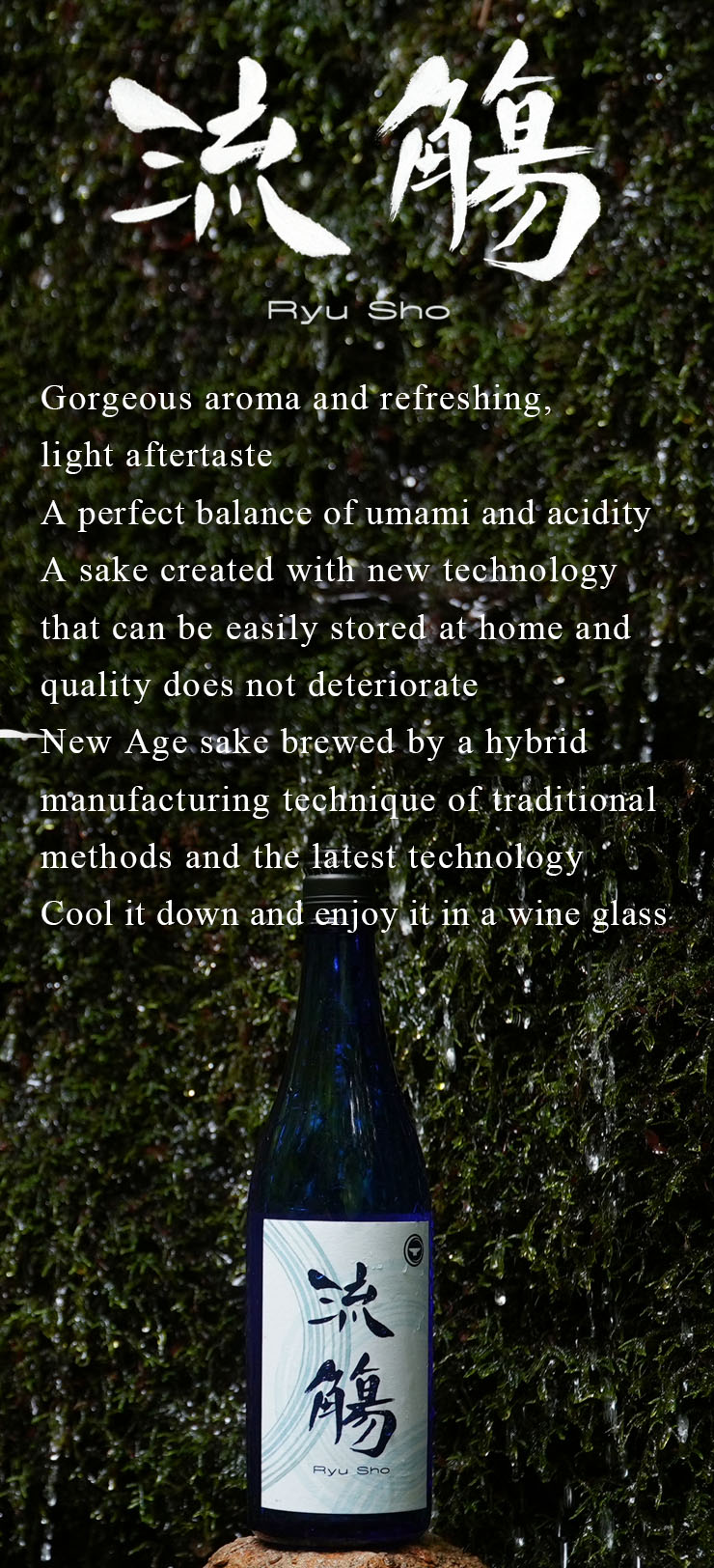 Developing a Sake Optimized for Export
Developing a Sake optimized for export, which has high aroma and a robust quality
We granted the patent for a Sake brewing method that resulted Sake's quality, such as the aroma and taste, will not be easily deteriorate.
Sake with a strong aroma is gorgeous and very popular, but on the other hand, because it is difficult to control the storage temperature, the quality tends to deteriorate. Therefore, Sake with a strong aroma generally tends to be unsuitable as a product for individual retail or export. Another difficult issue is maintaining the quality of exported Sake because it is difficult to control the temperature of Sake during transportation. As one of Ryu Sho's core value, our brand aims to create sake that has gorgeous aroma and deliciousness. We then have developed a new brewing method to deliver the sake in our vision to customers outside Japan without the quality being affected. With the assistance and support from the Brewing and Food Department of the Fukushima Technology Plaza - Aizuwakamatsu Technical Support Centre, we are granted the patent to our brewing methodology. Sake brewed by this method is characterized by its gorgeous aroma, well-balanced taste, and can be stored at around 15 degrees (Celsius) without any deterioration.
Therefore, anyone can easily enjoy Sake of the highest quality even outside of Japan.


Water & Sake Rice
Originates from Oze, the Tadami River is a large river started as melted snow flowing through a beech forest. Hence, the water is very rich in minerals.
Rice grown in-house on our own field Fukushima's origin sake rice "Yume-no-Kaori".

"Yume-no-Kaori" took approximately 10 year to develop, and is a hybrid of Hattan Nishiki No.1 and Dewa Sansan. It has a large rice grain, as well as a large shinpaku; it's good water absorption character making it easy to dissolve in mash, ideal for making Sake.

Hashira Shochu Method
Nowadays, breweries will add alcohol that made by molasses or corn (mostly) into the fermentation mash for adjusting the flavor of the Sake.
However, in Edo period, due to the lag in brewing skill at that time, Sake will turn rot easily, so people were adding Shochu into the mash in order to prevent the spoilage and this method is called 'Hashira Jochu'. It is a breakthrough development in Japan brewing history.


Fukuro Shibori (Drip separation)
Drip separation uses only gravity to separate the Sake from the mash, without applying any external pressure. The sound of "popping" when squeezing is very mysterious. It takes time and effort, but it produces the finest Sake with the purest flavor.
| Ryu Sho | Daiginjo  |
| --- | --- |
| Item | Sake |
| Size | 720ml |
| Ingredients | Rice (Grown in Tadami) , Rice-Yeast (Cultured in Tadami), Sake-addictive alcohol (Distilled In-House) |
| Rice | Yume-no-Kaori |
| Alcholole | 15% |
| Polishing rate | 40% |
| Yeast | Fukushima Originated Yeast |
| Storage | Room temperature, Avoid direct sunlight |
| Product features | An elegant aroma, umami, and a light aftertaste. By adding the brewing alcohol (Shochu) which was made in-house, our Daiginjo is very aromatic. Using only gravity and time to separate the sake from the mash, only the best part is extracted into our sake. Ryu Sho Daiginjo is at its best when properly chilled and enjoyed in a wine glass. Our patented manufacturing technology allows our sake to be stored at room temperature but still maintain its excellent quality, making it easy for anyone to enjoy. |
| Vegan certified | ○ |
Note) This product will be sold in Hong Kong. Not sold in Japan. Please contact us from the inquiry form for details.
Products list is here