Commitment to quality of Ryu Sho
From the concept development to the brewing, Ryu Sho has rigorously treated every stage of our product.
We hope you can feel our efforts and enjoy our products.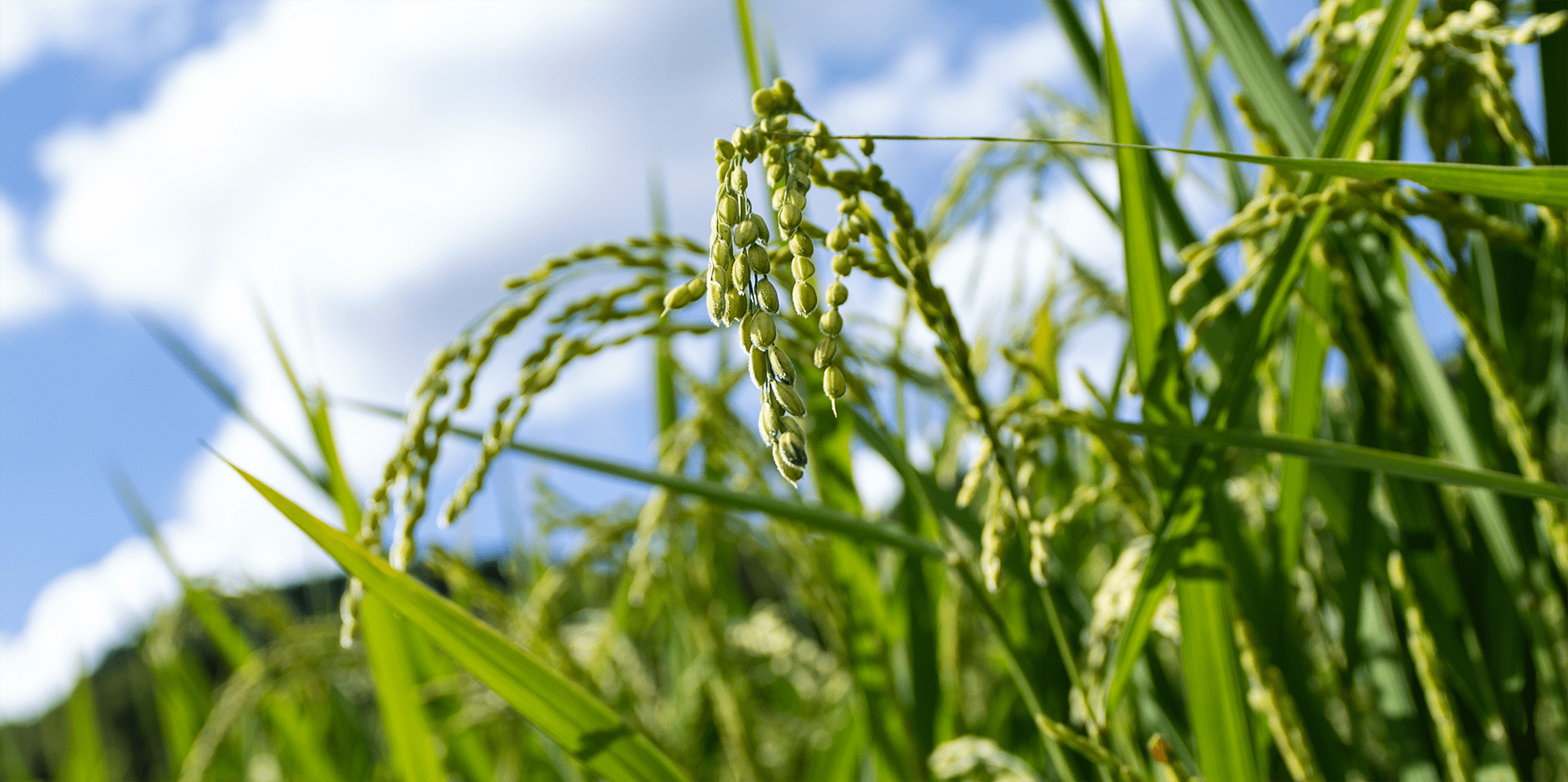 The safety certificate of Sake Brewery - JGAP - The mark of a Superior Quality Farm
JGAP is a production management certification ensuring the sustainability of farming by managing the food safety, environment protection and the occupational health and safety of a farm. The sustainability of the farm produce heavily relies on environmental criteria such as the soil, the water and the ambient temperature. The JGAP certification is modeled based on the Sustainable Development Goals (SDGs). Ryu Sho is the first sake brewery in Japan that is accredited by JGAP. Farming only on JGAP approved fields, we ensure our sake rice is of superior quality. Every year, the JGAP would inspect our entire production to make sure we meet their standards. The soil, water and the rice are all sampled and tested to ensure we are farming in a sustainable way.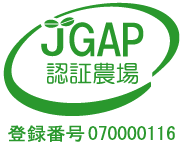 JGAP's inspection certificate(PDF Appendix 5)
Vegan Certification
Ryu Sho's Sake and Rich Shochu is accredited with NPO Vege Project Japan's vegan certification. The entire brewing and production do not use any animal based ingredient, Ryu Sho's Sake and Rice Shochu can be enjoyed by vegetarians and vegans with an ease of mind.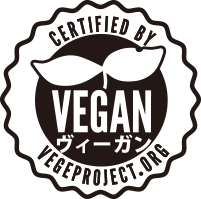 Vegan Mark and Certification
Switching the distillery's electricity to renewable energy!
Since May 2023, all the electricity used in our brewing, including lighting and power, has been switched to electricity sourced from renewable energy that does not emit CO2 during generation, provided by Tohoku Electric Power. While our distillation equipment still emits CO2 during distillation due to the use of fossil fuels in the boiler, we have reduced CO2 emissions by employing a reduced-pressure distillation method. In the face of various disasters and environmental issues, we would be delighted if our efforts could contribute even a little to addressing these problems.
Production Commitment
01.Only use sake rice grown from our own JGAP approved farm
02.The mash of Sake and Shochu is from the same mash
03.Sake-Addictive Alcohol is distilled in-house
04.Sake is obtained by traditional drip separation method, and not squeezed
05.Shochu is distilled at low pressure to ensure an elegant and pure aroma and flavor
The Uniqueness of Ryu Sho's Export Only Sake
The first ever export only sake brewery. As an export only sake, Ryu Sho is a sake that has an elegant ginjyo aroma, balance pallet, and is easy to handle at room temperature as its quality will not be easily affected by the environment.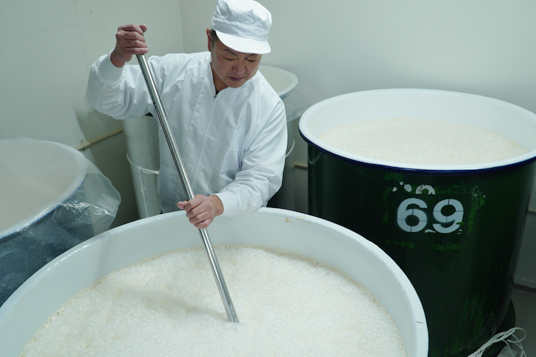 Production method